With the upcoming M4 and its grille (awkward) design, horror has finally found its face. But let's just await the final draft of the spec chart of BMW 2020 G82 M4, which was spotted burning rubber and smoking black on some round roads. The M series has always been the pride of BMW. The camouflaged G82 has some violent and aggressive vibes and the sporty looks are quite impressive.
Aside from the grille, the camo-M4
used a twin-turbocharged S58 3.0-liter Inline 6-Cylinder engine with 473 horsepower and 444 lb/ft of torque. The power gets transmitted to a rear-wheel-drive enhanced by a 6-speed manual gearbox to have all the power and control to the freaking drifter. The optional all-wheel-drive mode will give this a better configuration, against its competition. We can expect a wider range in powertrain, transmission, and driveline options, but maybe it has to wait till the end of this year.
When peeped inside, the coupe was feature stocked up. With a firm steering wheel, a large display infotainment system will be the source of entertainment for owners.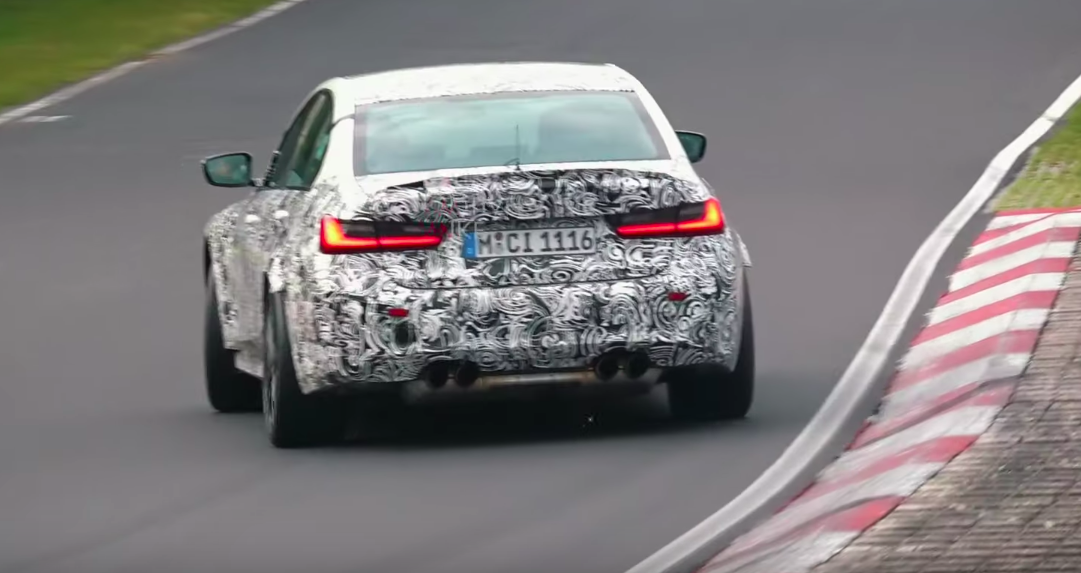 The previous M series coupe had a strong impression on BMW-followers, they all had raw power and eye-catchy designs and lines but will the G82 M4 have the same impression. Keeping the terrible grille design aside, M4 might become the people's choice with ease