Senna is the most direct and responsive car that they've ever built, and it's been crafted specially to set new benchmarks at the track. The Senna GTR is constructed solely for track use, and it's even more performance-oriented than the base model. 2020 Mclaren Senna – Thunderously Fast?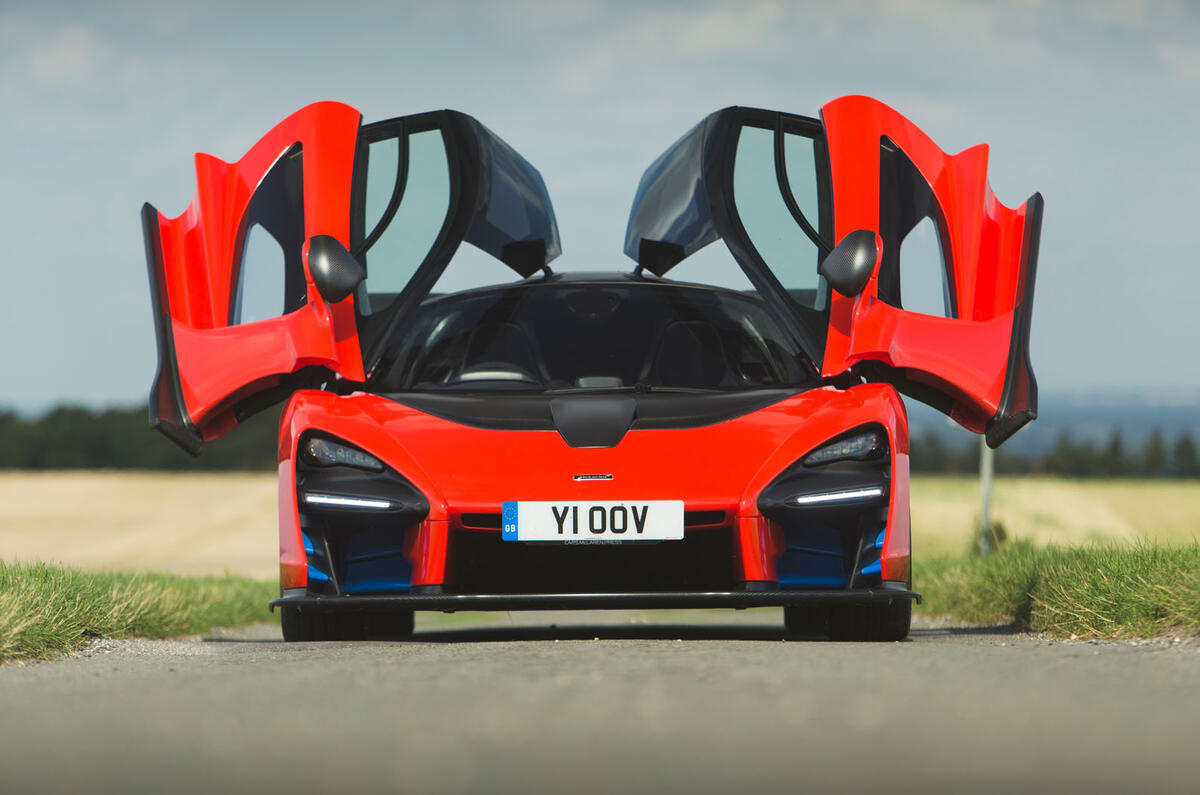 Pricing 
Base: $1 million (est.)

GTR: $1.2 million (est.)
Although there are two trims in the lineup, the base Senna is your only option if you plan on driving this car on the road.
Engine 
The base model is motivated by a twin-turbocharged 4.0-liter V-8 that generates 789 horsepower and 590 lb-ft of torque. With the GTR, this engine is tuned to deliver an additional 25 horsepower. All models are equipped with a seven-speed dual-clutch automatic transmission that sends power to the rear wheels.
Performance
Senna dashed from zero to 60 mph in just 2.8 seconds. This coupe is equipped with a Race mode that lowers the suspension by 1.5 inches in front and 1.2 inches in the rear. This mode also switches the car's dampers to their most performance-oriented setting.
Fuel Economy 
Mileage for the 2020 McLaren Senna is estimated at 14/18 mpg.
Interior 
The McLaren Senna has room for two: a fortunate passenger and an even luckier driver. It comes with dihedral doors that hinge forward and upward, exposing a portion of the roof. The car's bucket seats give buyers a choice of three padding thicknesses.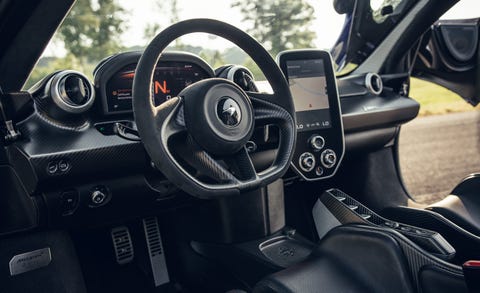 Cargo
Forget about your grocery bags or carry-on luggage for that weekend getaway. Senna doesn't have a trunk, so there is zero cargo space.
Infotainment and Connectivity
The Senna's infotainment system has a floating screen that adds modern flair to the cabin. An optional seven-speaker Bowers & Wilkins sound system is offered as well as navigation.
Safety Features
Key safety features include:
Premium backup camera

Standard parking sensors
Verdict
Poise is everything in road-legal cars capable of race-car performance. So many offer the outright grip and speed without making it accessible. The Senna is different. 2020 Mclaren Senna – Thunderously Fast? No other car has such a blend of astonishing circuit performance and excitement. Further, it has amazingly tame drivability and brain-frazzling driver reward. Senna has Astounding circuit performance and is made superbly accessible.