Slightly better car than its puddingy predecessor. Whether you're a fan of how the Peugeot 3008 looks or not, one thing's for sure: the French firm has undoubtedly tried to give it's family SUV a striking appearance. It taps right into the current trend for bold styling. Peugeot 3008 – Surely better than it's predecessor?
Performance & Drive
If you prefer a petrol engine to diesel, look at the 129bhp 1.2-litre (badged PureTech 130). You might imagine such a small engine would struggle to pull the 3008 along, but acceleration is more than respectable. If you're after more poke, there's the 179bhp 1.6-liter PureTech 180.
Two types of diesel variants are available. The 1.5-liter BlueHDi 130 comes with 129bhp and a choice of manual or automatic gearboxes. Then there are the plug-in hybrid versions. The Hybrid 225 is front-wheel drive and packs 222bhp, while the Hybrid4 300 has a four-wheel disk with a whopping 296bhp. So far, we've only driven the latter, and its outright acceleration is impressively rapid – 0-62mph takes just 6.1sec.
Interior
This is where the 3008 is likely to win most sales. The interior is impressive for so many reasons. The dashboard looks spectacular, but (nearly) everything works properly, and it's laid out with plausible sense given how wild it looks on the first impression.
The exception, mind, is the squirreling away of the climate controls within the touchscreen, with no simple 'back' button to CarPlay, sat nav or radio once you've adjusted the temperature
The sound is so shrill, and it might just shock you into having the collision it's seemingly warning you against. We can only assume Peugeot buyers tend to fall out of their car while maneuvering.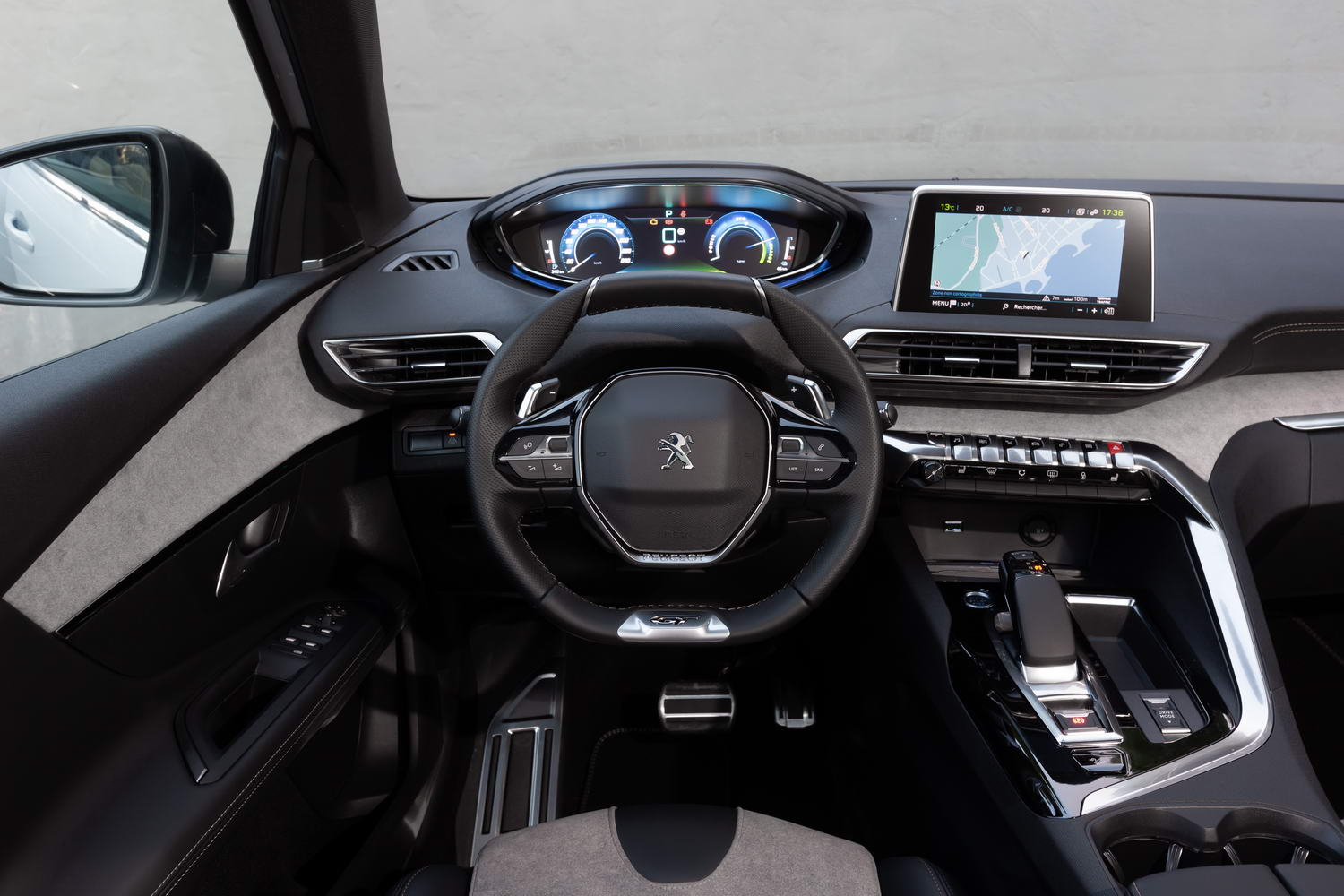 Cargo
There's plenty of head and legroom to accommodate taller adults, and the interior is wide enough to put a comfortable distance between you and your front passenger. The non-compulsory panoramic glass sunroof severely restricts the rear headroom, so avoid it if you plan to carry adults back.
Verdict
The 3008 makes its extra size and height feel genuinely useful, though, and with its surprisingly low curb weight and agile handling. As a significantly newer fangled car, it offers so much more than a 308; its interior and wealth of tech are particular highlights. People like SUVs and people buy SUVs in vast numbers. If you intend to add another to the roads, look here before anywhere else. The Peugeot 3008 is one of the best.